A sample of ways I've moved the needle at various companies.
Company A: Paid Search & Pipeline
Through paid search my first month on the contract, grew high quality sales opportunities 2x over the best month in company history. 

Supported by considerable growth in inbound demo requests via paid search:

An update as of November 2023: still significant growth in average meetings per month with a seasonal dip and big rebound in Q4.

Company B: Organic Search & Pipeline
For another company, generated more than $8M marketing-sourced pipeline. (The red indicates pipeline generated through organic search w/ the majority being non-branded search terms):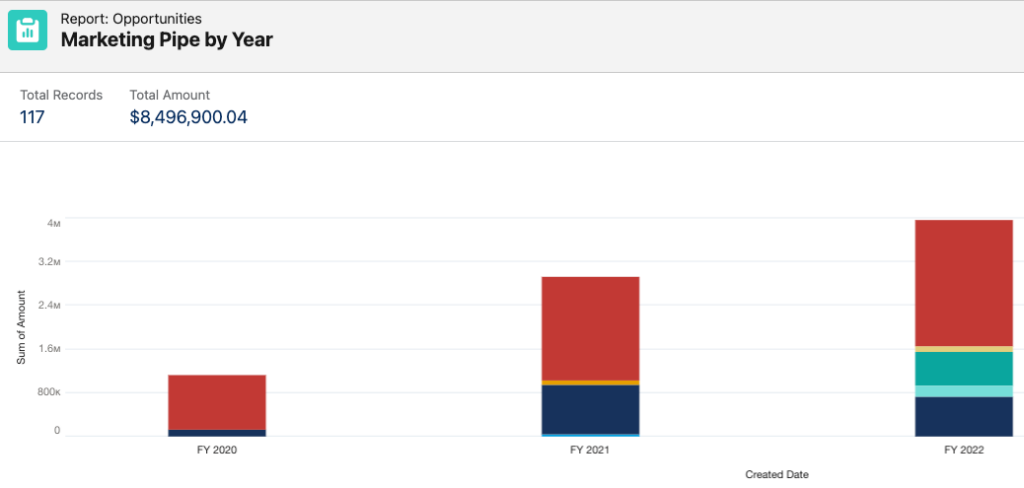 Pipeline growth supported by doubling organic search YoY for a SaaS tech. What you don't see is the chart where we started from scratch so grew this traffic from zero to 4k+ visitors/month (ahrefs data). Google Analytics reported 10k visitors/month.

Company C: Conversion Rate Optimization
Increased demo request landing pages conversion rate 40+%. Chart is showing 4 months of data, compared to previous period.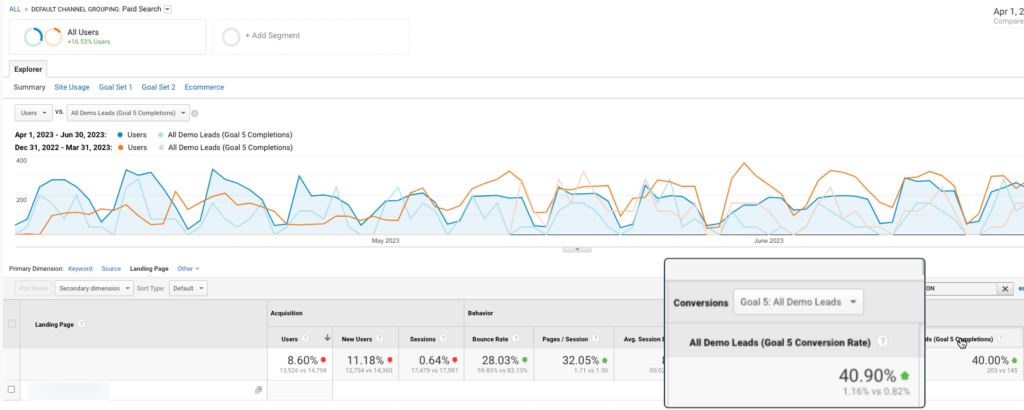 Company D: Lead Generation
Increased inbound leads by 10K so far YTD (2023).